Holly Tannen: Irish Songs and Tunes
Sun, Mar 15 2015, 7:00 pm

-

9:30 pm

$15
In the inaugural concert of the One World Music Series, Holly Tannen will perform Irish songs and tunes for St. Patrick's Day, using traditional Irish folk songs to trace the migration of the Irish to the US. She'll also play jigs and reels on the mountain dulcimer, a three-string lap zither brought over by German settlers, that found a home among the Scots-Irish of the southern Appalachians. After her concert, children and grownups are welcome to try out the dulcimer.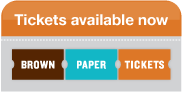 Holly Tannen has an MA in Folklore from UC Berkeley, and wrote her master's thesis on songs and stories of Scotland's Traveling People. You can hear her at www.hollytannen.com.
Preceding the concert, at 5:00 PM, everyone is invited to gather for a Community Center update. Topics will include new developments at the Center, plans for new events and programs, and volunteer opportunities. There will be a discussion of community needs and the Center's long-term plans to meet them. Please bring your ideas to share. A tour of the Center will be available for those unfamiliar with the facility.
The meeting will be followed by a free community potluck dinner at 6:00 PM. Beer, wine and non-alcoholic beverages will be available for purchase, thanks to the generosity of our sponsors North Coast Brewing and Husch Vineyards.
The Community Center of Mendocino (CCM) is managed by a non-profit of the same name. Proceeds from the concert will help to support the Center's After School Enrichment Program, programs for adults and toddlers, and other community activities and services.
Related Events